Child Protection
The
Illinois State Alliance
of YMCAs is committed to Child Protection every day.
Five days in April can help protect them for a lifetime.
April 18-22 are Five Days of Action to protect kids from sexual abuse.
The Five Days of Action is a week designed to raise awareness and inspire adults to take action to protect children from sexual abuse. Youth-serving organizations are invited to participate in this awareness campaign by downloading a toolkit at www.fivedaysofaction.org.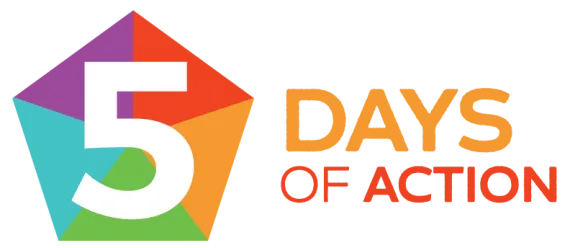 Five Days of Action is an initiative of the YMCA Champions for Child Protection created and designed by Darkness to Light, with support from YMCA of the USA, The Redwoods Foundation, American Camp Association and the Monique Burr Foundation for Children.